Gunnela Westlander
Gunnela Westlander's professional interests reflect her background in applied social psychology. Since the late 1960s, she has devoted herself to research in the work sciences, focusing principally on the social-psychological perspectives of work designs, production techniques, computer use and organizational changes. She has held faculty positions at Stockholm University since 1974 and became associate professor of the Department of Psychology in 1977. From 1984 to 1995 she was professor and director of the Division of Social and Organizational Psychology at Sweden's National Institute of Occupational Health. Then, in 1996, she became professor emerita.

Professor Westlander has extensive experience as a researcher, teacher, educator, adviser, and author in the fields of the social psychology of working life and organization theory. From the 1970s onward she provides instruction, guidance and supervision, at the Department of Management and Engineering, Linköping University, the Royal Institute of Technology, Stockholm and the Department of Psychology, University of Stockholm. In 2003 she was appointed honorary doctor in engineering. She has held a number of expert assignments and served as both member and chairwoman for granting committees in Sweden and Norway.
Primary Interests:
Applied Social Psychology
Attitudes and Beliefs
Communication, Language
Gender Psychology
Group Processes
Health Psychology
Interpersonal Processes
Motivation, Goal Setting
Organizational Behavior
Research Methods, Assessment
Social Cognition
Note from the Network: The holder of this profile has certified having all necessary rights, licenses, and authorization to post the files listed below. Visitors are welcome to copy or use any files for noncommercial or journalistic purposes provided they credit the profile holder and cite this page as the source.
Image Gallery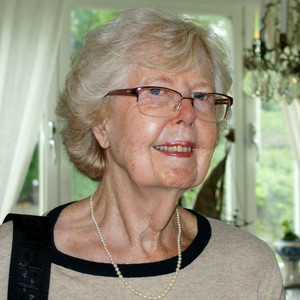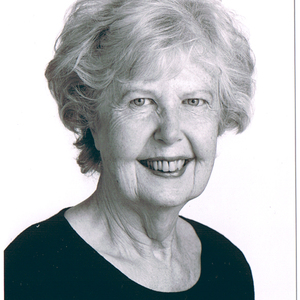 Books:
Fingerhut, M., Van Dijk, F., Dybing, E., Hagmar, L., Hemminki, K., Lambert, J., Schneider, T., Uusitalo, H., & Westlander, G. (2004). Toward a better working life. International Evaluation of the Finnish Institute of Occupational Health (1997-2003). Reports 2004:11. Ministry of Social Affairs and Health, Helsinki.
Westlander, G. (2016). Aktivist för mångfald och integration. Pionjären Mary Parker Follett. Stockholm: Carlsson forlag. 271 pages. ISBN 978 91 7331 775 7. (Title in English: From Diversity to Integration. Pioneer Mary Parker Follett)
Westlander, G. (2010). När mentorskap och coaching sätter djupa spår. Mellanchefer blickar bakåt. Stockholm: GMLförlag. ISBN 978-91-86215- 42-2 (title in English: When mentoring and coaching leave lasting impressions)
Westlander, G. (1999). People at work: Investigating social-psychological contexts. Lund, Sweden: Studentlitteratur.
Journal Articles:
Westlander, G. (2010). When mentoring and coaching leave lasting impressions: Middle managers look back. The International Journal of Mentoring and Coaching, 8(1), 24-49.
Westlander, G. (2009). Book review. [Review of the books Mentoring at work: Research, theory and practice, by B. R. Ragins & K. Kram, and Coaching and mentoring: Theory and practice, by B. Garvey, et al.]. International Journal of Evidence Based Coaching and Mentoring, 7(2), 82-96.
Westlander, G. (1995). Means, goals, and outcomes of a comprehensive occupational health program for telephone operators. International Journal of Health Services, 25(2), 313-332.
Westlander, G. (1989). Organizational change and health at work. International Journal of Health Services, 19(2), 335-350. Baywood Publishing Company.
Westlander, G., Johansson, A., Shahnavaz, H., & Viitasara, E. (1995). Evaluation of an ergonomics intervention programme in VDT workplaces. Applied Ergonomics, 26(2), 83-92.
Westlander, G., & Pingel, B. (1997). The effectiveness of a "Break Experiment" from a long-term perspective: A retrospective study of female participants' and management's conceptions of a training program for skills development in a manufacturing industry. International Journal of Occupational Safety and Ergonomics, 3(1-2), 58-76.
Other Publications:
Garvey, B., & Westlander, G. (2012). Training mentors - Behaviours which bring positive outcomes in mentoring. In: Passmore, J., Peterson, D., & T. Freire, (Eds.) The Wiley-Blackwell Handbook of the Psychology of Coaching and Mentoring. London: Wiley – Blackwell.
Westlander, G. (2007). Psychometric concerns in the assessment of intervention effects. Research Report no. 868, Department of Psychology, Stockholm University.
Westlander, G. (2006). Confidence in self-report questionnaires results: An issue for the intervention researcher. In W. Karwowski (Ed.), International Encyclopedia of Ergonomics and Human Factors (2nd ed., pp. 3058-3062). Boca Raton: CRC Press.
Westlander, G. (2006). Researcher roles in Action Research. In K. Aagaard Nielsen & L. Svensson (Eds.), Action and Interactive Research – Beyond Practice and Theory. Maastricht: Shaker Publishing. ISBN 90-423-0289-5
Westlander, G. (2002). Book review. [Review of the book The Case for Pragmatic Psychology, by Daniel B. Fishman]. European Journal of Work & Organizational Psychology, 11(4), 473-475.
Westlander, G. (1997). Psychosocial factors and organizational management. In ILO Encyclopedia of Occupational Health and Safety (4th ed., Vol. 2, part 5, pp. 35.1-35.10). Geneva: International Labor Office.
Courses Taught:
Advanced Methodology in the Research of Change Processes
Health Promoting Interventions in Working Life
Human Aspects of Organizational Change Processes
Organization Management and Work Psychology
Organization Psychology
Organization Theory and Change Processes
Organizational Psychology
Qualitative Research Interviews
The Study of Work Practice
Work Psychology: Human Work in Production and Systems Development from the Perspective of Socio-Psychological Conditions
Gunnela Westlander
Vanadisvägen 22A
SE-113 46 Stockholm
Sweden

Work: 046-08-801827
Home: 046-08-801827
Mobile: 0702965907